OEE Monitoring
Monitor the main Key Performance Indicators of your company through visual management tools
Productivity indicator of the production plant
The best way to measure your production performance is to set up an adequate monitoring system.
One of the main indicators of performance within manufacturing industries is certainly the OEE, the Overall Equipement Effectiveness, a KPI that through the analysis of three indices: quality, performance and availability, is able to report the productivity rate of production lines, machines and plants.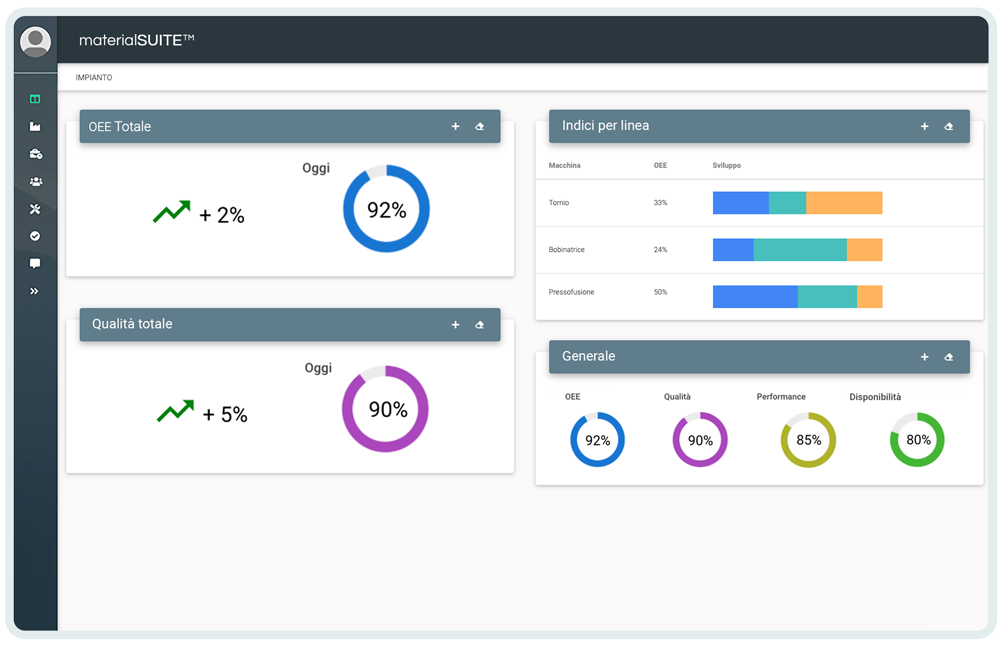 Configurable indicators on the basis of business processes

---

Intuitive, usable and customisable solutions

---

More control over production costs

---

Vehicle performance real time monitoring

---
Improve your performance
The knowledge and constant monitoring of its OEE allow companies not only to progressively improve their performance, identifying the weaknesses of the processes, but allow to reach better levels of competitiveness and at the same time to reduce costs.
Through visual management solutions, combined with Google Material graphics, it is possible to monitor the performance of the OEE over time, facilitating the identification of critical issues and their resolution.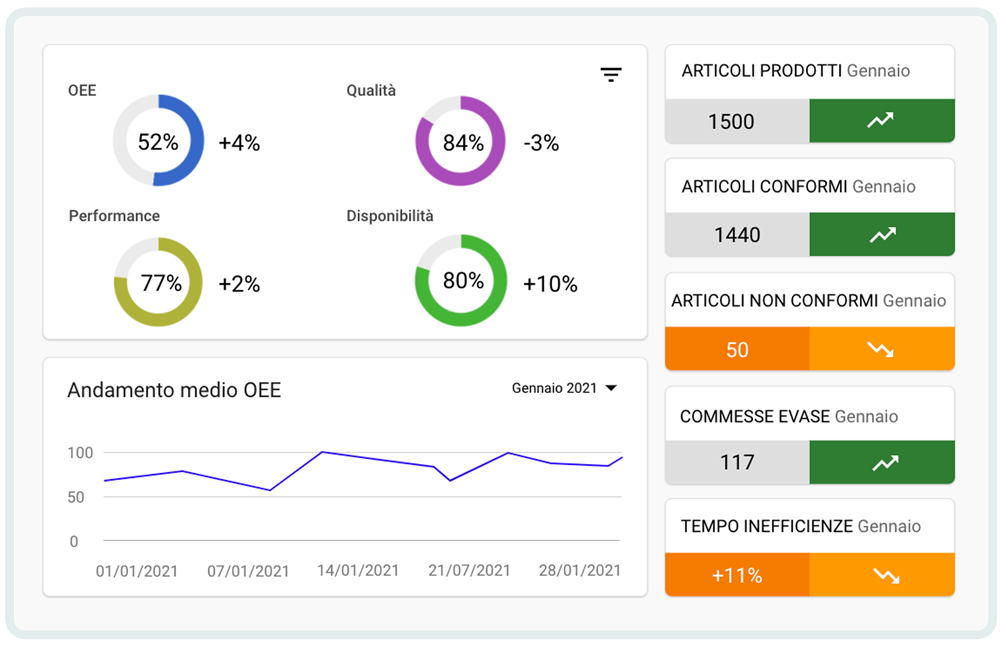 Quick criticality detection and real time alert

---

Easy and intuitive user interfaces

---

Data updated automatically

---

Ability to export and manipulate data

---
What benefits do I get from OEE analysis?
The OEE allows to identify and monitor configurable indicators based on business processes and highlights intuitive, usable and customisable solutions.
The impact generated by the OEE KPI analysis allows, finally, a greater control on the production costs and the rapid identification of criticalities and real time alerts.