WMS warehouse management
WMS software to control, coordinate and optimize storage flows within a production plant, interacting with other production management systems
Your warehouse has never felt so smart
Your competitiveness starts right from the warehouse
Warehouse management is one of the strategic points of a company.
Thanks to a correct warehouse management you can have precise LEAD TIME reaching therefore a greater competitiveness on the market.
To know the situation in real time of the goods, both relative to supplyings to carry out and to the goods already acquired, affects In fact on the entire business production process.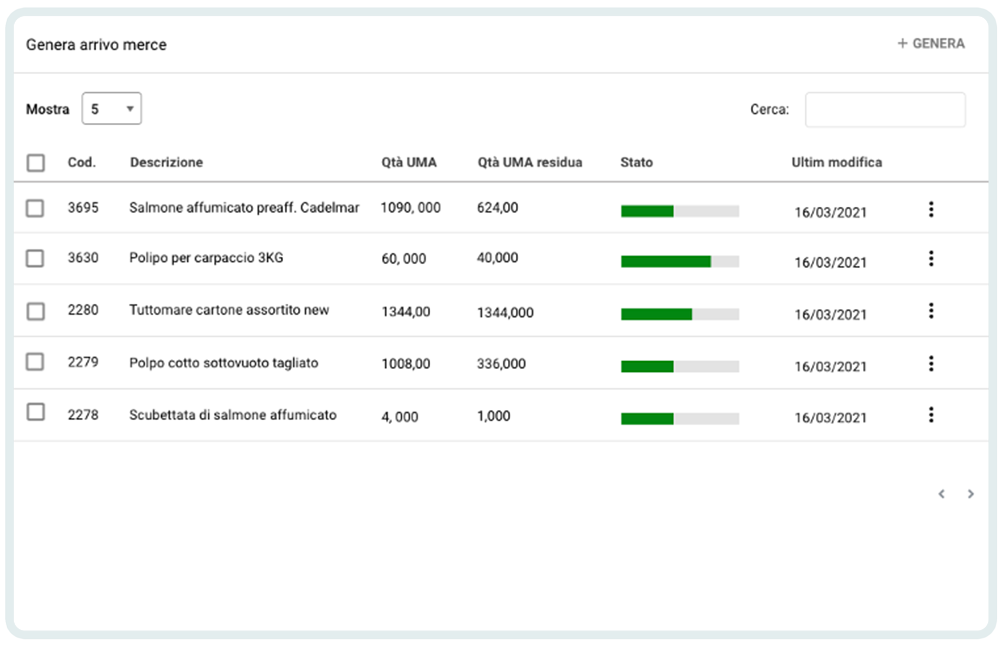 Advanced algorithms for shelf and hold storage

---

Automatic operator missions generation

---

Stock movements from the beginning/end of the production line and picking

---

Both pre-set and configurable ERP integrations

---
Intralogistics useful for the production
The MAG module, designed and developed by us, included in our materialSUITE™, is proposed as an advanced tool for managing the movement of goods within the production plan or storage warehouse. The effectiveness of the internal logistics and picking activities represent for the companies an important asset in order to remain on the market, more and more frenetic and cautious, where the delivery times more and more depend on how the handling operations are managed.
Logikamente is a partner of Warehouse Management System solutions for the food processing, sheet metal processing, chemical, automotive and third party assembly sectors.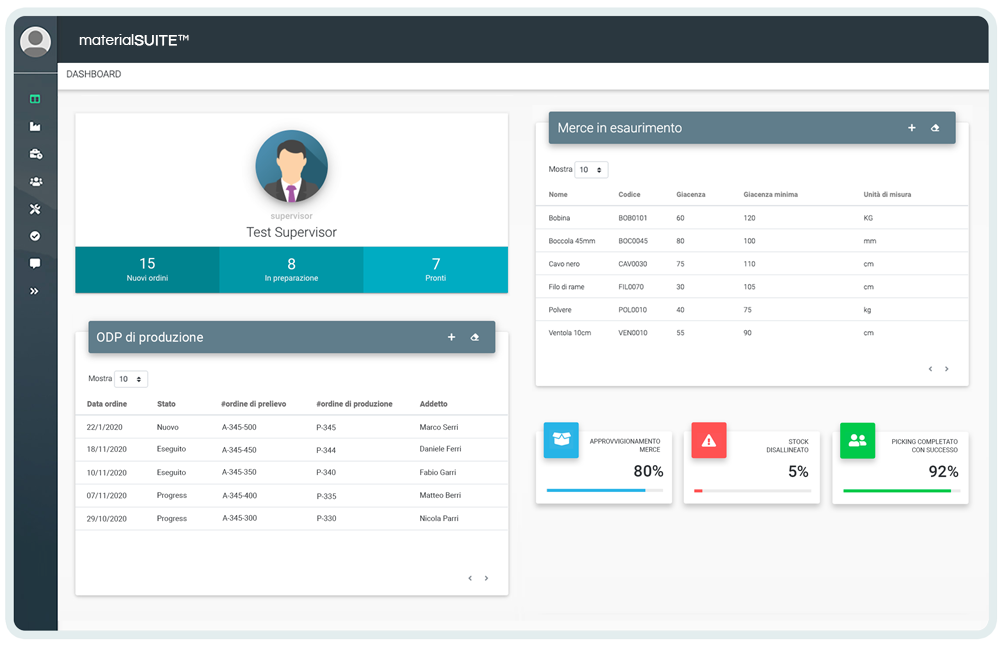 Interactivity between production and warehouse areas

---

Warehouse mapping configurable by the operator

---

Multi-warehouse and multi-site management

---

Storage rules that can be activated by the operator

---
Dashboard and KPIs to support decision making
Proper planning of production activities and material resources permit a rationalisation of production times and capacities: therefore it's essential to know the product rotation index to plan material purchase times and methods. This way it's possible to have the necessary quantities of materials in the warehouse, avoiding waste and re-ordering only once the stock limits set are reached.
Through special software that integrates WMS functionality, it is possible to monitor many KPIs to reduce costs and time of operations.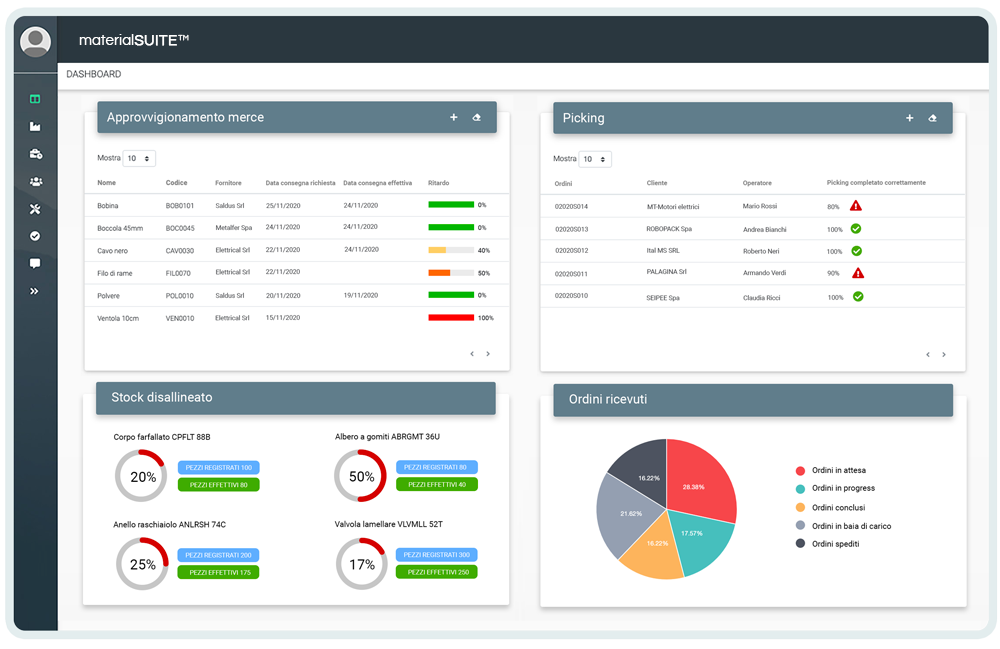 Fast identification of stock differences

---

Picking accuracy index

---

Supplier punctuality measurement

---

On-hand Inventory and average stay length for each reference

---
Intuitive solutions for complex warehouses
The new technologies, the demands of a constantly evolving market and the production needs of companies that are going through the 4th industrial revolution impose ever greater speed, traceability and adaptability to change.
For this reason, the intelligent factory sees the Wharehouse Management approach as a fundamental asset. Performance measurement, data analysis, and process improvement across the supply and sales chain result in excellence in global business performance.
To support supply chain managers and warehouse operators in the management of daily activities, we have developed our software interface through visual management solutions utilising user experience studies, making our solutions user friendly and intuitive.