Streamline document management and speed up sales processes
Custom web and mobile app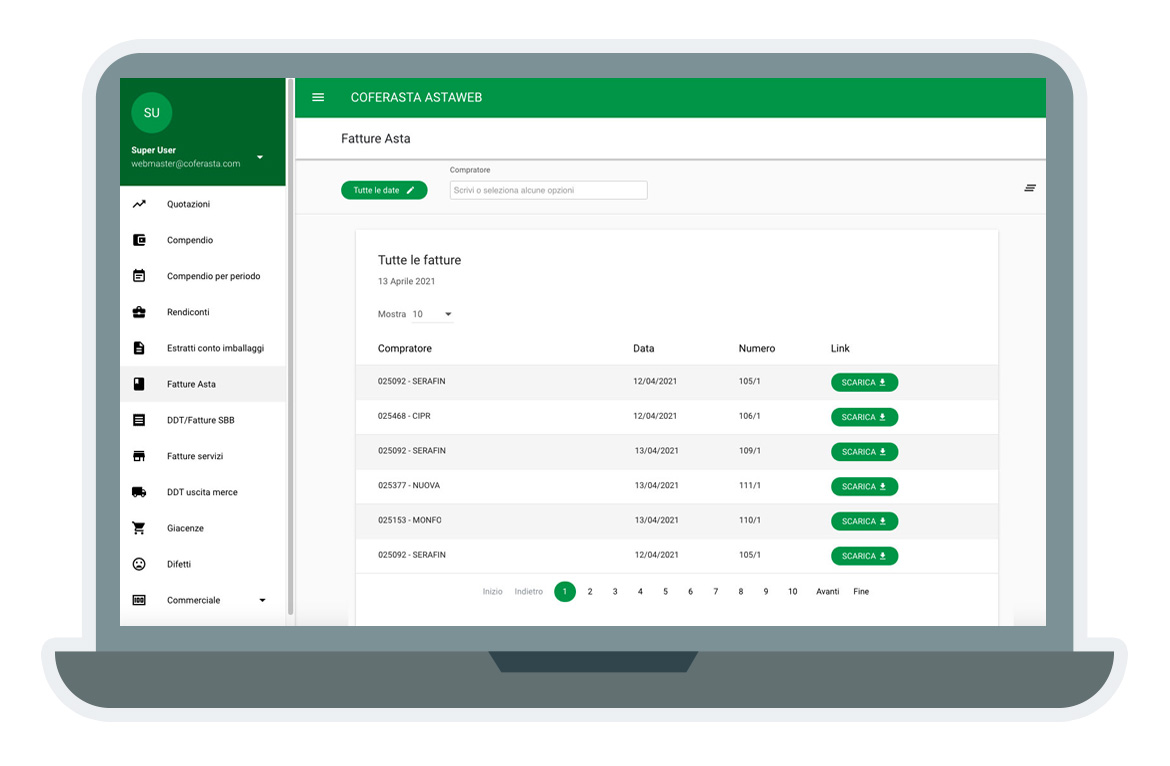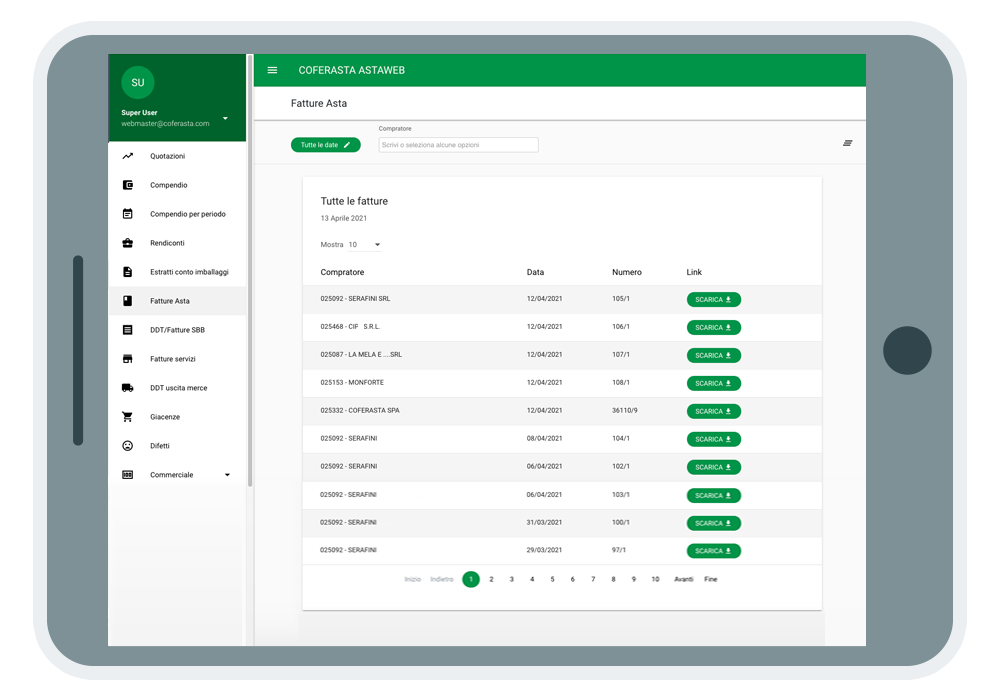 Coferasta is the most famous auction in the fruit and vegetable sector at national level. Since 1965 their focus has been on offering fresh high quality fruit and vegetables during the day and, based on the system of descending and ascending rods, they manage to handle 45,000 tons of product each year with the auction.
Web and mobile app within the fruit and vegetable sector
Through the web and mobile application of Coferasta every customer of the company, buyer or seller of fruit and vegetables, can easily consult all the documentation related to the sale of fruit. Compendiums, transport documents, statements, stocks and invoices: the entire document archive becomes easy to manage. Users, through special credentials, access their private area and select the file they want to view. The user interfaces, created through the graphic style of the material design, are intuitive and easy to use. On the back office side, all the procedures for data entry and user management have been simplified to guarantee operators greater efficiency and reduced operating time.
Objectives
To offer back office operators and customers of the company an application able to simplify the document management and sales process related to the activity of buying and selling fruit.
Solutions
Web and mobile app that interacts directly with the company management system, As/400 by Systemi (IBM), allows operators and customers to quickly find all the information of fees, reports, invoices or defects of the products purchased.
Benefits
Reduction of paper material to be compiled and managed, combined with a quick and easy way of using and consulting documents. Optimization of internal processes and communication flows thanks to the web application, which allows you to have access at any time to the information of interest. Faster business negotiations management thanks to the "contracts" feature that allows you to compile all the documentation directly online.
Integrations